---
OUR INSIGHTS
Why Sales Enablement Systems are Not Enough for Asset Management?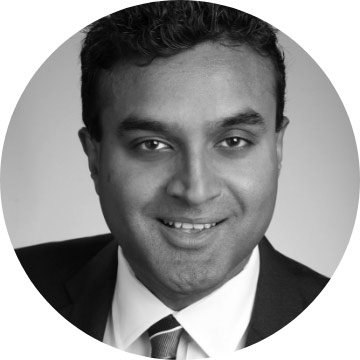 Thusith Mahanama
Why can't sales enablement systems fully automate content production in investment management? The answer is lots of data and the short shelf life of content.
The primary focus of sales enablement is to provide the right content to your sellers at the right moment, and then ensure engagement is tracked once the seller delivers the materials. The systems built to address this need, offer minimal content production that rides off MS Office automation and are based on a lot of scripting. This approach works for industries that have little data-driven content and where the shelf life of content is long.
Does that sound like your content? Think about your latest factsheet, how long was it valid for?
Timely, accurate, complex and data heavy content are the hallmarks of the asset management industry. Most of the content is data driven. The shelf-life is short – markets change by day (if not every second), and what you produce this month is outdated next month.


A Glorified S Drive
The simple truth is sales enablement systems aren't designed to keep up to the needs of the investment management industry. While some systems can create custom workarounds to produce content (with lots of IT effort and cost), in the end most firms are left with little more than an expensive and glorified S drive.
Sales enablement is meant for product material, which is what other industries have. At investment firms, once a product is bought by a client, it turns into an account with its own set of data. Now, each client report or meeting book has its own set of data and short shelf life. Add in regulatory disclosures, accuracy (and regulatory +reputation risk), quasi-automating material and/or fact checking hundreds of data points and it is not possible for those systems to keep up.

Instead of investing in a glorified S drive, firms deserve systems that are built for their industry. Assette is built from the ground-up to turn investment data into sales, client, and digital content. Assette software is a master at creating, reviewing, and delivering data-driven content with easy-to-use tools that empower your entire team –client service, sales, and marketing. We use MS Office too, but instead of automating on top of these tools, we use the tools for editing and as a report definition language, and then use our custom "content generation engines" to create documents without using MS Office
The volume of data firms work with is only going to grow. Having a system that is designed to help your firm harness that data is essential for growth.
Learn more about Assette software and request a demo today.